Who Are We?


We are an Independent video production company based in Edinburgh Scotland, focused on bringing a unique perspective to brand identity.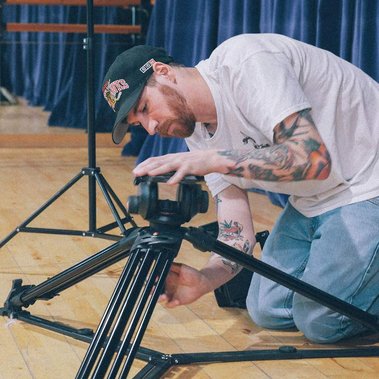 Lewis Bowden
Director/DOP
Lewis is the founder of Occult and driving force behind the team. His passion for imagery came from his background in rollerblading, where he first learned to shoot photo's and video. After a few years of ongoing injury's, Lewis decided to take a step back from rollerblading and the idea of Occult came to mind. He turned his full attention to building and growing Occult as a platform to grow and develop his creatively. Lewis's eye for detail in film insures the team never miss a trick. Lewis is confident in his trade and has a strong understanding of how film can draw you in.
Dan Koss
Camera Operator/Editor
Dan has one of the best eyes for film and photography in Scotland. He is always pushing to better himself and take his work to the next level. Dans passion for film making stemmed from his background in rollerblading and documenting his travels. This led Dan to study a degree in Media Studies and peruse a career in cinematography. Through studying, Dan graduated with an in-depth understanding of social trends, business development and online marketing. With a unique eye for filming, editing and motion graphics, he has successfully created content for brands all over the world.
Mark Slorach
Drone Operator/Sound Engineer
Mark is a fully licensed drone operator with with a sharp eye for detail. His passion for cinematography started after studying sound engineering at university. Having been approved by the CAA (Civil Aviation Authority) we are able to obtain permission to fly in a variety of conditions.
Myles Docherty
Camera Assistant/Operator
Myles passion is visual storytelling and from an early age began making his own stop motion films which cultivated his idea of being a filmmaker. Growing up he was transfixed in watching Spielberg movies over and over, fascinated by the craft. Not just interested in making movies, Myles loves the technical detail involved in manipulating the camera to create visual images that captures and draws the viewer in. This led him to pursue and obtain a degree in Digital Filmmaking where he further discovered cinematography to be his passion. He went on to study a Masters in Cinematography at the MetFilm School – London. Myles is currently an Assistant Camera and Operator where he continues to develop his skills. With a recognised creative flair, he has worked with Universal Music UK as a Content Creator producing short form content for various well-known music artists.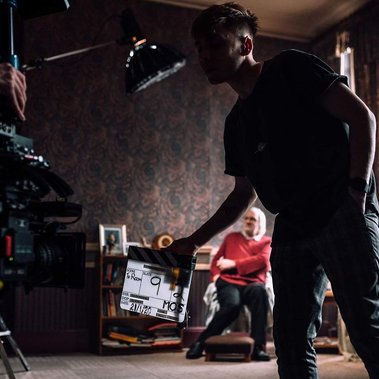 What We Do
Experience
Having prior experience working with globally renowned brands, we have valuable expertise in producing content that directly helps market and build brand identity.
A highlight of our previous work can be seen in BrewDog's most successful crowd funding videos - Equity for Punks. These projects received hundreds of thousands of views and helped raise millions for BrewDog.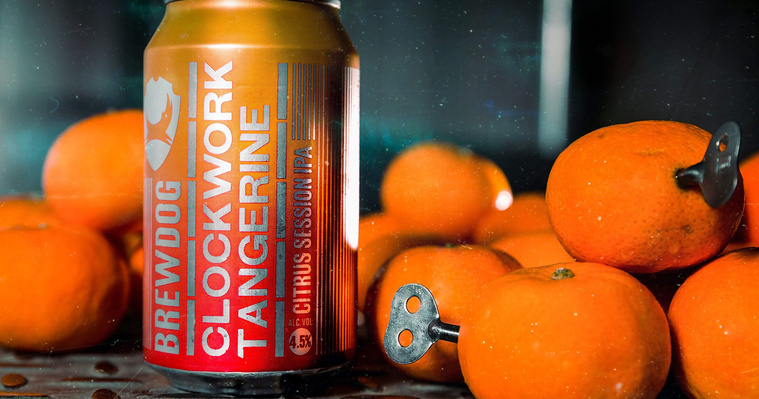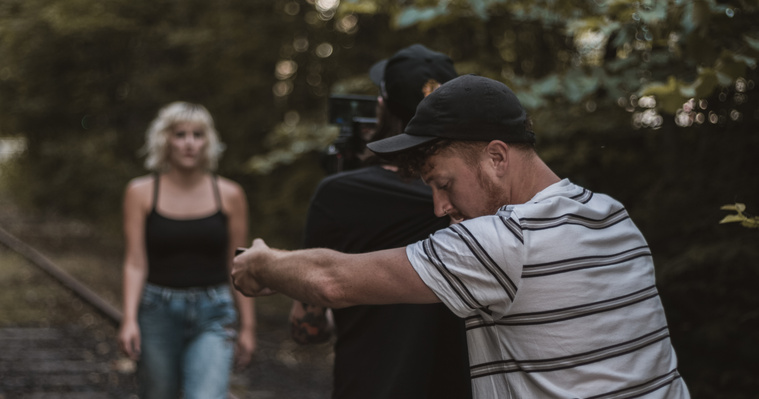 Cinematic Advertisement

We have a passion for adding a cinematic quality to our videos. We use a variety of techniques and forms of media to tell our stories to the highest possible standard.
Red Cinema Camera
Gimbals/Stabilization
Drone Cinematography
P.O.V.
Red Scarlet W
SPECIFICATION
Sensor - 13.8 MP Super 35 mm, 5K with 16.5+ stops of dynamic range.
Max Frame Rates
50 fps at 5K Full Format (5120 x 2700), 60 fps at 5K 2.4:1 (5120 x 2160)
120 fps at 4K Full Format (4096 x 2160), 150 fps at 4K 2.4:1 (4096 x 1728)
150 fps at 3K Full Format (3072 x 1620), 200 fps at 3K 2.4:1 (3072 x 1296)
240 fps at 2K Full Format (2048 x 1080), 300 fps at 2K 2.4:1 (2048 x 864)
EF Lens
2x Sigam art 18-35mm F1.8
Samyan 8mm F3.5 Fisheye
Canon 24-70mm F2.8
Canon 24-70mm F4
Canon 85mm F1.4
Canon 50mm F1.8
Canon 70-200 F2.8 mrk II
DJI Inspire 2
SPECIFICATION
X5S Camera
Sensor - 20.8 MP Micro 4/3, 5.2K 12.8 stops of Dynamic range.
Max Frame Rates

CinemaDNG
4K DCI: 4096×2160 23.976/24/25/29.97p,
up to 2.4Gbps; 50/59.94p, up to 4.0Gbps

H.264
4K DCI: 4096×2160 23.976/24/25/29.97/47.95/50/59.94p @100Mbps

H.265
4K DCI: 4096×2160 23.976/24/25/29.97p @100Mbps
CinemaDNG
5.2K: 5280×2972 23.976/24/25/29.97p, up to 4.2Gbps
ProRes
5.2K: 5280×2160 23.976/24/25/29.97p, 422 HQ @1.3Gbps
H.264/H.264
4K Ultra HD: 3840×1572 23.976/24/25/29.97p @100Mbps
GH5
SPECIFICATION
Sensor - 20.3MP Micro 4/3 10 stops of dynamic range.
Max Frame Rates
4K/30p/24p 10-bit 4:2:2 video capture.
Sony A7III

SPECIFICATION
Sensor - 24MP full frame BSI 14.7 stops of dynamic range.
Max Frame Rates
XAVC S - 3840 x 2160 p - 30 fps - 100Mbps
XAVC S - 3840 x 2160 p - 24 fps - 100Mbps
XAVC S - 3840 x 2160 p - 30 fps - 60Mbps
XAVC S - 3840 x 2160 p - 24 fps - 60Mbps
XAVC S - 3840 x 2160 p - 25 fps - 100Mbps
XAVC S - 3840 x 2160 p - 25 fps - 60Mbps
Lighting/Sound
SOUND
Zoom F4 Field Recorder
Rode NTG3B Boom Mic
Rode Boom Pole
Sennheiser G4 Lavs
Zoom H5
LIGHTING
APUTURE C300D LED
3x LED Bi color panels

Stands
Gels
Soft box's
SUPPORT/RIGGING
Ronin M
Flycam Red King
Smallrig Sholder Rig
Manfroto Tripod
Manfroto Mono pod
Post Production

Our job is to ensure everything we've shot looks as high quality as possible. The edit will allow us to arrange the content we've captured and bring the final project to life.
We pride ourselves in quick turnaround times and communication!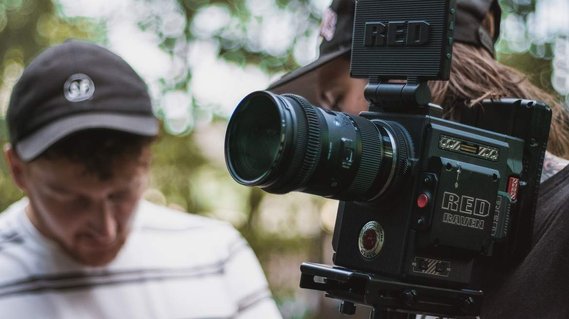 Why Us?
Visual media is extremely important in conveying your message, ethos and identity to you clients and consumer base.
We are extremely determined and motivated to get the job done right and with our experience and knowledge, we feel that we could be a significant asset to you and your development as a growing business.
We understand the need for consistent production of high quality video content within a rapidly growing market.
We hope you have gained a basic understanding into what we can offer.
Thank you,
Occult Productions